Post by Public Enemies on Apr 7, 2012 15:39:59 GMT -7


LIVE! April 8th, 2012 from GHW Arena in Boston, Massachusetts!

******************************

DARK MATCH
SINGLES MATCH
Michael Ian Ford vs. Mister Hyde

**********

MATCH ONE
SINGLES MATCH

vs. Mystery Opponent
Tale of the Tape: This tale is very much barren as Total Carnage kicks off with a mystery match featuring Jack Tracks and a returning superstar. Who could it be? Is it Matthew Oliveira? Well, Matt-O will be on commentary, will he step into the ring?! It's GHW dude, anything is possible.

~GHW TELEVISION CHAMPIONSHIP~


HELL IN A CELL MATCH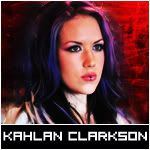 vs.

Tale of the Tape: These two vixens have a harsh relationship that's only been burning like fire over the past few weeks. Wolverina has criticized Kahlan's lackluster effort with her history of no-showing matches between the two. Last week, Kahlan did show for her match and happened to make off with Wolverina's Television championship. Kahlan demands that her...demands be met before she even shows up to face Wolverina in the cell. Wolverina, on the other hand, is determined to have her demands met after she defeats the Ladder Queen.


- Karma Police -


The scene opens with Charlie Coors and that signature sheepish smile of his, as he stands in front of a television screen bearing the animated logo of Total Carnage. The hellacious match between Wolverina and Kahlan has come to an end, and the fans are still buzzing at the result, and you can hear them all excitedly muttering between themselves as they watch the screen that this interview is played on. Clearing his throat, Charlie raises his GHW branded microphone to his lips as he addresses the camera.

"Ladies and gentlemen, please allow me to introduce my guest at this time... The GHW Champion, Ryan Hughes."

The buzzing turns to an almighty booing sound as the camera slowly pans over to the afforementioned guest. Ryan stands there smiling in to the distance, letting his belt rest on his shoulder, glistening in the stage lights. He stands in his usual blazer, with a "TWO GIRLS - ONE UP" Super Mario t-shirt underneath. But this classy t-shirt is nothing to the classy state of his pearly-whites, which shine brightly in the beams of the lights in front of him. Not taking much notice of Coors, the champion doesn't even turn his head when the interviewer asks the first question.

"Ryan, you go in to tonights match with Dominik Santiago knowing that the last time you two faced with the GHW Championship on the line, you lost at Red, White and Bruised 2010. Is this going to play on your mind during your match?"

The smile on Hughes' face turns to a sneer as he slowly turns towards Charlie, who looks frightened at the intimidating figure in front of him. Instead of brutalising the poor chap, he simply grabs Charlie's hand to bring the mic up to his height.

"I've gone through this crap backstage with you for long enough, Coors. How about you let me ask the questions? Say Charlie, have you ever heard of karma?"

"W-well of course I have, who hasn't hear-"

"Well then you will know that the basic principle of karma is 'what goes around, comes around'. In 2010, I came off the biggest match of my life when I outlasted FIFTEEN other men to win the NeXuS Deathmatch. I went through hell that night, and boy did I feel the effects afterwards. But it was worth it- I was the GHW Champion. I was King. But of course, every King must deal with Assassins. I was still nursing my injuries following NeXuS, and I didn't fight again until Red, White and Bruised; even then because I would be stripped of the belt if I didn't defend it. I walked in to that match at less and one hundred percent, and that snivelling wretch Dominik Santiago seized the opportunity, and seized my throne. MY THRONE, CHARLIE!"

Ryan's eyes widen in anger as he spits his words at Charlie, who leans as far back as possible without falling over. Taking a deep breath to calm himself, the Mancunian continues.

"That night haunted me. That night, no matter how hard I tried, would never leave my brain. I had to live with the fact that I was hoodwinked in to losing the one thing that I held dear, the one thing that was sacred and true in my eyes. Yes, I tried to win MY championship back, but I never could. You know why? Because every single time, I reminded myself of that night. I reminded myself that no matter what would happen, my parade would be rained on. Hayden HardKore, Jake Diamond, Thomas Waker, Metal Dragon. They all slipped out of my grasp thanks to Dominik Santiago. While I was playing the court jester, he was the king of the castle."

"At Full Circle, Freddie McGavin won the Golden Ticket, a brilliant concept devised by Smarky Smark. What do they have in common? Freddie was my protege, while Smarky was a man I consider my friend. I knew that Smarky didn't fix all the loopholes in his Golden Ticket scheme. The Ticket goes out in to the open if the holder isn't fit enough to use it. I took advantage, and finally the stars were allinged in my favour! I saw that Freddie wasn't fit enough to use his Ticket, and I claimed it as my own. All legal and above board. So at Dawn of Destruction, I was the man with the Golden Ticket, given a front row seat to the carnage that was the main event. It was all so easy, and by the end of the night, I was King once more, and the Assassin was Assassinated."

Smiling once more, the GHW Champion adjusts the belt on his shoulder, looking at it with a fond admiration as he finishes his speech.

"What goes around, comes around, Charlie. The Karma Police arrested Dominik Santiago, and I am the man that holds the key to his release."

Keeping the creepy smile plastered on his mug, the champion walks out of shot, leaving Charlie to recompose himself as the feed returns to the arena.




~GHW KOTDM CHAMPIONSHIP~




AMBULANCE MATCH!

vs.
vs.

Tale of the Tape: It's odd to think that a simple rant from AJ Scally led to all of this. As a winner couldn't be decided, both Millson and Scally will compete against Dustin Delta in GHW's first ever Ambulance Match!


=MAIN EVENT=
~GHW CHAMPIONSHIP~
SINGLES MATCH

vs.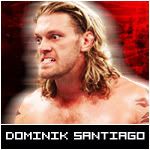 Tale of the Tape: At Dawn of Destruction, Dominik Santiago was riding after yet another successful title defense against Barta Bull. Moments after his victory, Ryan Hughes cashed in his newly 'obtained' Golden Ticket and spoiled Dominik's victory. Now tonight, GHW fans will really see how worthy Ryan Hughes is of his GHW Championship. Was the title swiping a cheap victory or the shape of things to come for the GHW Championship division?
---
If you're not on the card, then reply below and we'll see what we can do for ya.
Deadline:
SUNDAY APRIL 22ND at 11pm GMT
.
Commentary:
"Big" Al Mulligan, "The Fuzz" Colin Jennings
, and special guest Pay-Per-View commentator,
"The Hardcore Genius" Matthew Oliveira
!
Ring Announcer and Backstage Interviewer: Charlie Coors
GHW Floorplan:
Ambulance location is up to the competitors, as long as you keep it realistic.