Post by gidget on Jun 11, 2012 16:27:14 GMT -7
~~Template~~
[/u][/center]
General info
Real name:
Wade Wilson
Hometown:
Montreal, Quebec
Age:
24
Height:
6'2"
Weight:
215 lbs
Appearance (can be a pic):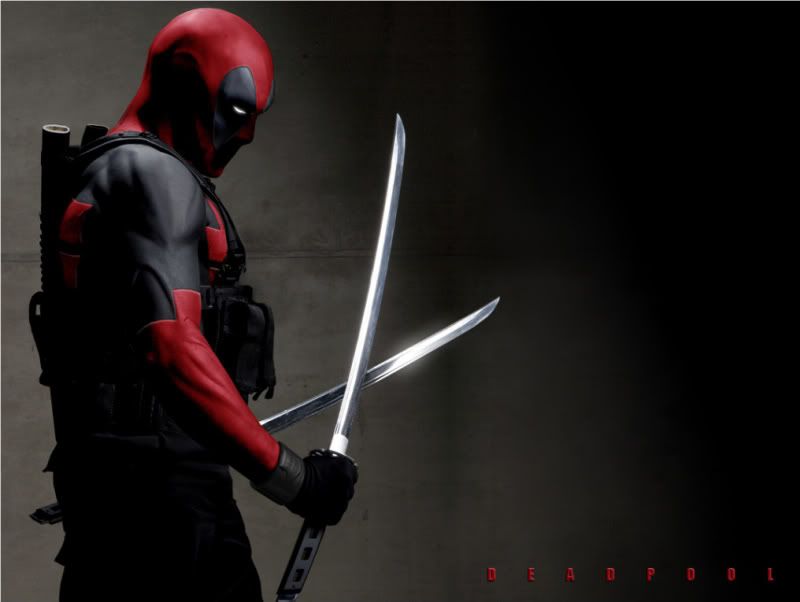 W/O Swords and Orange and Black color scheme.
Biography (life story):
Wade Wilson was always a good guy to be around and always had a cockiness to him. In high school he started really developing his image. Not only a jock but a nerd, loser and everything in between Wade was the most popular in his school. He lost his virginity to his High School sweethearts mother. The relationship did not last after that. The only way he was considered a nerd/loser was mainly due to his lust of comic books and the Marvel character Deadpool. Which is where his characters suit came to be. When he was 19 he was introduced to the wrestling world and fell in love with Luche Libre Wrestling. From then on it was destiny. Even though he started late at the age of 18 but soon came to be loved and hated by many in his neighborhood. His friends set up a small wrestling establishment in their backyard where Gidget got his name and ego. He won the light heavyweight championship and retained it for over a year. Next he won the TV title and held it for the same amount of time before he was forced to retire it. Never a fan of wrestling until those days he felt he got to be to good for the backyard scene. At the age of 22 he joined his first big establishment in the WWE:FE training facility, The Cave. Where he won the Cave Championship and retained it until he was called up to the big show. With overwhelming fan support he soon made it to the WWE:FE big stage. Never able to win a title Gidget left the WWE:FE on a good note and went on a year long hiatus.
In-ring info
[/u][/color][/center]
Name:
Gidget
Nickname(s):
Gidg, Gidgster, Gidget, G
In-ring appearance (can be a pic):
Same as Appearance from above
Entrance appearance (can be a pic):
Same as Appearance from above
Signature taunt(s):
1) Flexing
2) Pointing at make-believe watch
3) Cocky pointing
Wrestling style:
High Flying, Lucha Libre
Finishers:
1) Beast Mode! (Sumo Chokeslam)
2) Gidgetizer (Shooting Star Press)
3) Oh Shidget! (Top Rope C4)
Favorite (signature) moves:
1) Roundhouse
2) Tornado DDT
3) Slice Bread
4) Falcon Arrow (W/O Pin)(Setup)
5) Flying Chuck (Setup)
Favorite (signature) match type(s):
Ladder, TLC
Favorite (signature) weapon(s):
Kendo Stick
Favorite (signature) phrase(s):
What kind of name is that?
Really?
You can never do what I do!
Career
[/u][/color][/center]
Past (or current) federations):
Small backyard establishment
WWE:FE
Biggest allies:
Jerry Static (WWE:FE)
Biggest enemies:
Amazing Red (WWE:FE)
Tag Teams or Stables:
Jerry Static and Gidget w/Dash (WWE:FE)
Top three career moments:
1) Backyard Champion
2) Backyard TV Champion
3) WWE:FE The Cave Champion
Career achievements:
TBD
Read more:
gahwo.proboards.com/index.cgi?board=biographies&action=display&thread=4585#ixzz1xWffgSKV