Post by djackson721 on Apr 16, 2011 17:33:35 GMT -7
~~Template~~
General info
Real name: Ryan Levesque
Hometown: Arlington, TX
Age: 29
Height: 6'3
Weight: 248lbs
Appearance:
Biography: Ben Connor is a professional wrestler from Arlington Texas. Although he does not have all that much experience in the business, his dominant approach in all his matches as elevated his career in a short period of time, and it has earned him a reputation for injuring opponents without thinking twice about it. He spent two years in a mental institution, which is rumored to be the reason for his actions. The reasons for his stay in Willow's Creek is unknown.
For the most part he is a loner, and he shuts himself off to social interaction with most people. He is also known for his disregard of authority and his lack of morals. His desire for championships is not as present as in most professional athletes. He has found that wrestling serves more as a outlet for his aggression.
Although he is well rounded in every match type, he tends to flourish in hardcore matches. with his history of confinement, he struggles to keep himself focused and in control when it comes to cage or submission matches.
In-ring info
Name: Ben Connor
Nickname(s): "The Baddest Man In Wrestling*
In-ring appearance (can be a pic):
Entrance appearance (can be a pic):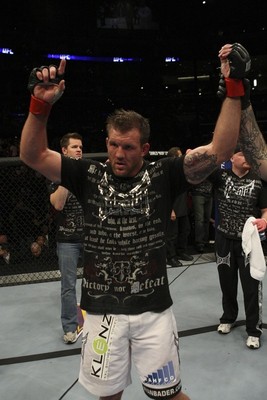 Signature taunt(s): War Cry(Yell)with arms in the air
Wrestling style: Brawler/Technical
Finishers: Weeping willow (Sit Down Tiger Bomb) / Overdose ( running boot to the face of opponent, hung upside down on the turnbuckle
Favorite (signature) moves: Sidewalk Slam, Backbreaker, behind the neck knee bar,spinebuster, Punches in turnbuckle, Head but to the chest
Favorite (signature) match type(s): Hardcore, Submission, Cage Macthes
Favorite (signature) weapon(s): Steel Chair or Crowbar
Favorite (signature) phrase(s): "Sane is the name of the game, for I am Insane
Career
Past (or current) federations): THY WWE(Past)
Biggest allies: Myself
Biggest enemies: One's who get in my way
Tag Teams or Stables:
Top three career moments:
1) First Ever THY WWE Royal Rumble Winner
2) First Ever THY WWE Steel Cage Match Winner
3) N/A
Career achievements: 1x Royal Rumble Winner
2x THY WWE Champion
5x THY WWE Tag Team Champion