Post by #XIST on Jan 10, 2012 6:41:30 GMT -7
-OFFICIAL GHW CONTRACT-
[/center]
Basic Information
Name
|
Johnny Jailbait
Nickname
|
"J Double"; "Mr. Popular"; "The Rich Kid"
Age
|
19 Years Old
Gender
|
Male
Hometown
|
Forks, Washington
Classification: Heel
Statistics
Height
|
Six feet Zero Inches
Weight (pounds)
|
215 Pounds
Weight Class
|
Middleweight
Description:
Character Summary
|
Johnny Jailbait is your typical pretty-boy asshole, who just so happens to be the most popular guy in wrestling history. He is the most followed tweeter in wrestling, he drives a Buick, he was the high-school quarterback and a captain of the wrestling team, top scores in everything track and field could throw at him and most importantly, he's better than you. L-O-L.
#BETTERTHANYOU
. Pure wrestling meets a complete cunt, don't let the charmer exterior fool you, beneath the surface is a cold, merciless and incredibly goal orientated pit-bull… of course, this can easily melt away into a chickenshit, self-preserving coward. It's circumstantial.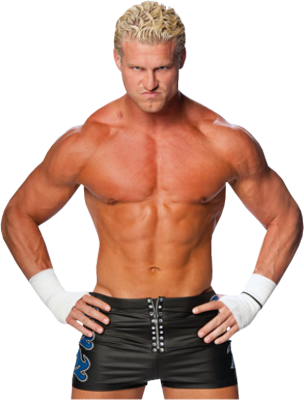 In-ring Attire: No elbowpads, with his right hand taped to the knuckle, black wristband on the other. Black short trunks usually, which seem to sparkle in the light. Kneepads and long black boots.
Entrance Attire: As above, just topped with a black leather vest and "J Double" across the back, which also mysteriously sparkles in the light.
Backstage Attire: Anything from a simple shirt modification to full blown sharp suit.
Fighting Style
|
Technical
Wrestling Repertoire
Arm Drag
Chop Block
Corner Backflip over opponent
DDT
Dropkick
Fireman's Carry Takeover
Flapjack on the ropes
German Suplex
Running STO, with Choke
Handspring Elbow
Scoop Powerslam
Jumping Neckbreaker
Jumping Reverse STO
Knee Lifts to the face
Leapfrog
Missile Dropkick
Modified Bulldog
Roll-Through
Running Neckbreaker
Shoulder Block Knockdown
Side Headlock
Snap Suplex
Superkick
Running Tornado DDT
Set-up/Signature Moves:
Owned
|
Cross Armbreaker
Hail Mary
|
Flying Forearm Smash
HASH TAG
|
A cheap shot punch, complete with brass knuckles either thrown to him or secretly prepared.
Finishing Moves:
OMG
|
Jumping Split legged Facebuster
(I've had Hiro up for days, don't know why he wasn't accepted or anything. I'd like to use Jailbait instead thanks, #CHEERS)